ERE0138 House for sale
100 m² -
Eressos, Lesvos Island 81105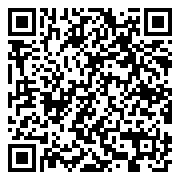 Property Description
Renovated house for sale in Eressos village
This property is located at just a stone throw distance from the main square in Eressos, close to the shops, restaurants, pharmacy and other amenities.
The property has very recently been lovingly renovated and now boasts three separate buildings, as well as a truly beautifully decorated outside bathroom. The entire property has a gorgeous little inner courtyard/garden and an outside kitchen/bar area. All of buildings have been plastered in Mykonos style, which means that you are greeted by bright white paint and blue shutters/doors throughout.
The moment you walk through the gates of this property, you immediately understand that someone has taken the time to give this entire property a lot of TLC. When comparing 'before' pictures, it is actually quite hard to see how this could possibly be the same property!
Building 1; THE BIG HOUSE
Immediately to the left is the largest of the buildings. This is a one bedroom house, with open-plan kitchen / sitting area, a double bedroom, a small hallway and a private bathroom with W.C. and shower. The kitchen area features an original glass wall-cupboard and the entire house has new floor tiles, as well as a beautifully designed bathroom with walk-in shower and W.C.
Building 2; THE SMALL STUDIO
The small studio is found at the back of the property, and is almost secluded and private in its own right, and it consists of a kitchen area with its original cupboard space and space for a table and chairs. It has a double bedroom area and large window that looks onto the courtyard. The studio has a brand new roof, as well as new floor tiles. Outside there is a pergola with grapevine, as well as a very small garden patch.
Building 3; THE ROOM
The smallest of the buildings is located on the right hand side upon entry of the courtyard. It is a spacious room on its own, and it is currently is used as double bedroom. There are many usages possible for this room, including storage space, pantry area (for the outside kitchen), and of course it can simply be used as a lovely guest bedroom.
Outside bathroom
The outside bathroom is shared between the small studio and the room, as neither of these buildings have their own private bathrooms. The outside bathroom is very beautifully decorated and has a very spacious walk-in shower, as well as W.C. and sink.
Garden/courtyard with outside kitchen/bar.
The courtyard of this property is surrounded by all three buildings, and offers loads of privacy. A small garden patch can be found at the back of the courtyard, and in front of the small studio. The courtyard has a built-in stone bench, as well as an outside kitchen/bar area. The outside kitchen/bar area has enough space for cooker and small fridge and it has a small wooden pergola to offer some necessary shade in summer.
With a lot of love and attention this property has been transformed into an ideal holiday or permanent home, which can be shared between two couples or good friends. All buildings are very light and airy and it is clear that a lot of attention has been given to all the details.
Please get in touch with us soonest for more information, or an appointment for viewing.
Physical Condition :
Excellent
Phone Landline :
Connected
Furnished :
Fully Furnished
Living Room
Built-In Storage
Patio / Terrace :
Covered
Outdoor Kitchen
Outdoor Bathroom
Courtyard
Garden
Cooker
Fridge
Solar Water Heating
Latitude :
N39° 10' 11.9''
Listing ID :

1001

Bedrooms :

3

Bathrooms :

2

Building size :

100 m²