SKK0003 Business for sale
189 m² -
Skala Kalloni, Lesvos Island 81107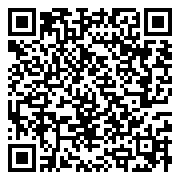 Property Description
This is a great business opportunity in the heart of Skala Kalloni. Situated adjacent to the main plateia (square) and a literal minutes walk to the beautiful beach, Skala Kalloni is a little haven. Famous for its sardines (said to be the best in the world and celebrated with an annual festival) migrating birds, wild-flowers, sandy beaches and windsurfing! It attracts visitors from all over the world and the season is extended both ends due to the birdwatching community who flock here year after year. There's a whole plethora of shops, bakeries, bars, cafes, tavernas and much much more. The bay of Kalloni provides the perfect swimming and sunbathing spot. It's a laid-back, relaxed place yet there's plenty to do for those more active. As well as all that nature has to offer there are some great hiking, cycling and walking trails. Kalloni is an ideal base for exploring the rest of this stunning island. From the olive press museum to ancient sites and places of outstanding archaeological interest, Lesvos has much to offer the enquiring visitor.
The building on offer here really is an ideal location with the upper floor apartments offering exceptional views….to the front, the obligatory sea views and to the rear, outstanding mountain views. It is currently set out as: 2x single rooms. 5x double rooms and 1×3 bed apartment. All rooms are equipped with a small kitchenette, bathroom, balcony with furniture, air-conditioning and wall-mounted flat-screen T.V. Internet and telephones in all rooms.
There's really not much needs doing here. The exterior of the building has been recently painted an indoors looks much the same, clean and smart. Communal passage ways are well maintained and brightened with a lovely array of potted plants. In time, you may want to modernise the kitchenette areas and replace some of the furniture but this business, as it is, is good to go.
Of course, room formation is easily changed and the building in its entirety could be reconfigured but in fairness, the current owner is exploiting the space fully in order to get the most out of the building in terms of rental opportunity.
THIS PROPERTY CAN BE ALSO SOLD WITHOUT THE LEASE OF THE BUSINESS, THE FURNITURE AND ALL THE EQUIPMENT AT THE PRICE OF 220.000 EURO.
PROPERTY FEATURES:
• On-going business
• Ideally located
• Busy tourist spot
• Magnet for birdwatchers
• Just off the main square/ beach nearby
• Recently painted exterior
• Solid building
• Internet/telephone system/T.V sockets
• Air-conditioning in all rooms
• Balcony with furniture to all rooms
• Kitchenette fully stocked
• Room to reconfigure building
• Reasonably priced
• Reception area with telephone center
PRICE IS NEGOTIABLE
Physical Condition :
Good
Phone Landline :
Connected
Furnished :
Fully Furnished
Built-In Storage
Balcony
Air-Conditioning
Special Features :
Reception, Wifi / Phone
Cooker
Fridge
Solar Water Heating
TV
City / Town :
Skala Kalloni
Longitude :
E26° 12' 39.6''
Latitude :
N39° 12' 22.3''
Listing ID :

1026

Bedrooms :

10

Building size :

189 m²