ERE0176 House for sale
68.05 m² -
Eressos, Lesvos Island 81105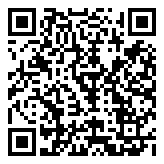 Property Description
For those with an eye for a bargain and a thirst for a project, this traditional stone house is not to be overlooked. Situated on the edge of the village even the little street it sits on is pretty, green and lush. There's something rather charming about it. Open the wooden door to the property and I guarantee you'll be delighted.
It's a larger than average stone building set over 2 floors. It also has a much larger than average garden for a village house with remnants of out buildings and ovens. If you've a grain of imagination, you'll see the potential here. It really is a little cracker.
The house itself is set over 2 floors and gives you spectacular views from the second floor. Its layout is typically Eressian. Difficult to see it now but this could be a gorgeous, modern home with a beautiful outdoor space. There'll be ample opportunity to keep back some of the traditional features, least of all..the stone work.
Attached to the property is the old kitchen area which has that all important 'p' word…potential. An extension of the indoor kitchen, this could offer a dramatic and superb space. The 'garden' needs some work that is for sure but once cleared of the overgrowth, there's a hidden gem of a very private, secluded and quiet garden with extensive views.
Property Features:
* Stone house
* Great, private outdoor space
* Traditional features
* Lovely views
* Fabulous views
* Great opportunity
Physical Condition :
Poor
Electricity :
Connection Possible
Water :
Connection Possible
Phone Landline :
Connection Possible
Furnished :
Not Furnished
Living Room
Courtyard
Garden
Longitude :
E25° 55' 57.6''
Latitude :
N39° 10' 1.7''
Listing ID :

1178

Bedrooms :

2

Bathrooms :

0

Building size :

68.05 m²