SKE0083 House and land for sale
140 m² -
Skala Eressos, Lesvos Island 81105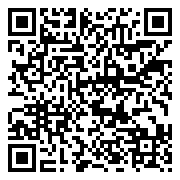 Property Description
This wonderful property is situated about 800 meters from Skala Eressos and has easy access by car via the main road with a wide driveway that leads to the house and the large green surrounding land plot.
The house itself is situated a bit off the road so it has no disturbance from the passing traffic whatsoever, while on the other hand it's only a pleasant stroll or a very short drive, away from Skala Eressos and its amenities.
There is a variety of trees providing shade and fruit and the land provides infinite possibilities for your farming, gardening, recreational and pets' needs and frankly; anything that your hobbies might include.
The front gate to the property, offers a welcoming feeling of arriving home with rose bushes and other flowers and trees to either side. The first thing you will notice about this house is the huge elevated front porch with a concrete built bench that seats a great number of persons, underneath a wooden pergola.
You have a choice of entrance to the house either through the kitchen door to the right, or through the main entrance to the left, which leads you directly to the very spacious living room/dining room area which includes a fireplace and a/c. The window frames, which in some case are aluminium, sport mosquito screens. The kitchen window downstairs also sport metal bars for protection against theft. The existing cabinets, furniture, appliances and closets both in the kitchen and throughout the house are characteristic of trends present in past decades and the general decor gives off a luxurious, decadent and simultaneously rustic kind of feeling of past grandeur, coziness and comfort with plenty of storage spaces and cabinets to cover the needs of a family and sufficient room to entertain a multitude of guests both inside and outside the house.
This house is simply awaiting its new owners to lovingly breathe new life into it and bring it back or even surpass its former glory, giving it a completely new style which will demonstrate their unique taste. This has obviously been a home of happy memories and it's up to you to transform it into your perfect dream house in Skala.
The kitchen is suitable for the most elaborate cooking projects and may comfortably serve a family for everyday meals.
The living room/formal dining area is large enough to host a variety of interior decoration scenarios, making it ideal for your particular needs and those of your family, guests and pets and sports yet another built bench-which seems to be recurring theme in this house!
Three steps up, take you to the level of an interior pseudo-balcony that opens to an exterior balcony to one side, and leads on the other side to the fully refurbished bathroom which includes a washing machine, as well as, a practical linen closet side by side to its entrance. This interior balcony overlooks the living room and fireplace and could host bookcases or a secretaire desk among other things. Further from there, you will find the house's three bedrooms, two with a double bed each and one with a single bed. The two including an entire wall's worth of closet space while the third including a smaller wardrobe unit. The flooring throughout the house is ceramic tiles while there are wall to wall carpets installed in all three bedrooms. There are several pieces of furniture included throughout the house. Outside of the kitchen is a very convenient newly installed second bathroom including a shower that will prove useful especially in the summer months or when working in the garden/field, and outside it, there are wires strung high so you can hung your beddings, clothes, beach towels or swimsuits to dry in the sun too.
At the back of the house one sees yet another stone built bench and fruit trees, as well as, the old wood stove that used to serve its owners well in the old days and could be part of your restoration project. Here you will also find the metal stairs that lead to the terrace of the house that has a wonderful view.
On the other side of the house one finds some planted herbs and a water well complete with pump.
Finally, the property sports another small stone structure situated to the far right of the property as you are looking at the facade of the house, which in turn, could suitably renovated to act as storage or pen or to host a guest studio.
Property Type :
House and Land
Physical Condition :
Very Good
Phone Landline :
Connected
Furnished :
Fully Furnished
Living Room
Built-In Storage
Balcony
Patio / Terrace :
Uncovered
Outdoor Kitchen
Outdoor Storage :
Cottage
Garden
Fenced Plot
Parking
Air-Conditioning
Washing Machine
Cooker
Fridge
City / Town :
Skala Eressos
Longitude :
E25° 55' 56.5''
Latitude :
N39° 8' 34.7''
Listing ID :

1169

Bedrooms :

3

Bathrooms :

2

Building size :

140 m²