MOL2001 Business Opportunity for sale
450 m² -
Molyvos, Lesvos Island 81108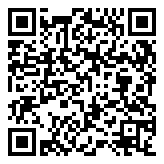 Property Description
This special property of 24.000 sqm is located high in the rugged mountains overlooking Molyvos surrounded by olive groves and farming land. This area has a special vibe, perfect for those seeking healing, relaxation and rejuvenation. This property has been used as a meditation center and it has great views all round with many trees and flowers.
Ideal location to channel the strength from the surrounding mountains, be inspired by the magnificence of the sea, soak in the tranquillity of the property and to feel the energy of Lesvos!
Due to this "Special Energy," this property was used as a meditation center and could easily continue to cater to small groups interested in yoga, psychology, spirituality, diet and exercise retreats.
There are 4 buildings on the property:
A 200m2 multi-levelled 'guest house'. This compact building consists of ten single-room facilities with individual bathrooms and kitchens, as well as a main kitchen and dining room.
A lovely octagonal stone house (approx. 80m2) with two rooms, kitchen and loft affording an exceptional view of the surrounding scenery and the town of Molyvos.
A two room house (approx 50m2) with kitchen.
And finally, a building with a large multi-purpose room and two attached single rooms and a garage.
A peaceful garden has been created with many kinds of trees, flowers and vegetation local to the area and decorated with Hindu and Buddhist art.
Surrounded by the natural beauty of the mountains, trees, local wildlife and the sea but also close enough to the village of Molyvos for shopping, swimming, dinning, entertainment and of course the popular therapeutic hot springs of Eftalou, this is a solid investment property perfect for those who seek to benefit themselves and/or small groups.
Physical Condition :
Good
Phone Landline :
Connected
Furnished :
Fully Furnished
Living Room
Built-In Storage
Staircase :
Internal, External
Basement
Balcony
Outdoor Storage :
Utility Room
Garden
Fenced Plot
Parking
Air-Conditioning
Special Features :
Workshop Space, Communal Room, Landscaped Gardens
Washing Machine
Cooker
Fridge
Solar Water Heating
Longitude :
E26° 11' 5.1''
Latitude :
N39° 20' 54.4''
Listing ID :

1166

Bedrooms :

15

Building size :

450 m²