PETR0011 Land for sale
0 m² -
Petra, Lesvos Island 81109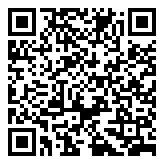 Property Description
LARGE PLOT FOR SALE, PETRA / ANAXOS BORDER
This is a magnificent plot. 21,000sqm in total. It's in a cracking position, equidistant between Petra & Anaxos. Both are in easy walking reach as is the beach. This part of the Island is rich with coves, caves, beaches, nature, walking/cycling trails, archaeology, wisteria lined streets hosting fantastic tavernas, shops and cafes, galleries and so much more.
It's also a perfect base for exploring this magnificent Island. The plot on offer here offers scope to build up to 1,600sqm (this follows the essential architects topographic plan). It would be ideal as an hotel/apartments/studios or bungalows. A pool would seem essential and there's certainly ample room. Build up and you're guaranteed sea views. Mountains and valleys surround this glorious plot. Viewing really is essential.
It's a genuinely peaceful spot, there's a very tranquil feel to the land. All essential services are close by so connecting should be straightforward. There's upgrading and some development currently in the area. Tourism is regaining its strength and the unspoilt beauty of Lesvos, along with solid government investment in promoting it as a tourist destinations, result in this potentially being a great investment.
The land has been well maintained and is currently home to an abundance of olive trees, many of which you'll be able to keep in place or relocate to another part of your vast plot. Given its proximity to the connecting Anaxos / Petra / Molyvos road, it's also perfectly situated for retail outlet.
FEATURES:
* Large plot
* Well maintained
* Services nearby
* Great location
* Excellent investment opportunity
* Potential sea views
* Also potential for retail outlet
Property Type :
Land Plot
Physical Condition :
New Development
Electricity :
Connection Possible
Water :
Connection Possible
Phone Landline :
Connection Possible
Listing ID :

1151

Building size :

0 m²