ERE0115 House for sale
197.69 m² -
Eressos, Lesvos Island 81105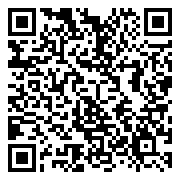 Property Description
LARGE HOUSE FOR SALE, VILLAGE
Have you ever fancied a new-build house, but couldn't be bothered with all the hassle? Wanted to do all the creative, enjoyable stuff but not the hard graft? Well, here's your opportunity. This large house on three levels has been built from scratch and the owners are German meaning everything has been built to a very high standard; quality materials with energy/heating efficiency in mind.
The house requires completion but it's at the exciting stage; fitting the bathroom and kitchen (there are some fixtures and fittings already in place but not installed,) choosing the tiles for the bathroom etc. It's a hare's breadth from being completed but you'll get to finish it off exactly how you want it.
As a new build there are certain features intended to ensure the house is cool in summer, warm in winter. As well as underfloor insulation, all floors have been prepared for underfloor heating to be laid (everything needed to do this has already been purchased). The walls are 40cm thick with 3cm of insulation in-between. All the patio doors and windows are double glazed. The roof is prepared and ready for solar panels to be installed. This couple have thought of everything in designing a modern, efficient and tasteful home, you know…..German!
All three floors have their own, private access and front doors allowing for multiple rental opportunities. Alternatively, there is potential to turn the three apartments into one house.
To top it all off, it comes with cracking views down to Skala and the Aegean sea, across the village and up to the mountains. The village of Eressos itself and all of its year round amenities are a very pleasant five minute walk away.
PROPERTY DETAILS:
Just under 400sqm this is divided between three floors with the basement area being just slightly larger than the other two.
Currently all three levels are more or less identical and although the basement flat does not have a balcony, it does have a good sized storage area that the other two do not.
Each level has a large, open plan area intended as a living space, study and kitchen area. What is noticeable is the good height of the building, this, coupled with windows and doors in abundance, makes for a very light space indeed. The upper two floors have balconies leading off from both the main living area and the bedroom. With ornate galvanised fencing finished with lovely marble tops you'll want to spend many an hour here gazing at the really tremendous views.
The inside walls have been finished and there are good quality light switches, TV points and plenty of electrical sockets to go at. The floors require the installation of the heating system before they can be finished. In the bedroom there is laminate flooring giving a very pleasing and functional finish.
Off from this area is a bathroom, again fully insulated it is plumbed in ready for bath, shower, sink and W.C, there is room enough for a washing machine too.
All floors have a unique system for the oven which runs throughout the building and just awaits fitting.
OUTSIDE:
Large gates (also galvanised thus requiring no painting) lead to a good sized garden which is yet to be landscaped, however it is not too unruly and would require relatively minimum input to create a variety of things….parking spaces, paved seating/dining area, flower garden, vegetable plot; there's space for any or all of these. There's also a small piece of land adjacent to the basement flat which could be utilised as a private seating area.
PROPERTY FEATURES:
* High quality new build almost complete
* Energy efficient
* Potential for rental income
* Potential to transform into one house
* Great views form all balconies
* Separate entrances to all three levels
* Double glazing throughout
* High quality wooden doors to bedrooms
* Very quiet location with easy access to the village
* Ample parking
* Good sized garden with much potential
* All ironworks galvanised
* Underfloor heating ready for installation
* Clean, modern feel to the property
Physical Condition :
Excellent
Phone Landline :
Connected
Building size :
197.69 m²
Furnished :
Not Furnished
Living Room
Basement
Balcony
Garden
Parking
Longitude :
E25° 56' 4.4''
Latitude :
N39° 10' 21.9''
Listing ID :

1136

Bedrooms :

2

Bathrooms :

2

Building size :

197.69 m²