ERE0081 House for sale
140 m² -
Eressos, Lesvos Island 81105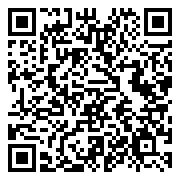 Property Description
This gorgeous house is easily accessible by car and is very close to the main square of the upper village of Eressos and all its amenities.
The two-story stone built house has been stylishly renovated and altered from foundation to roof and greatly improved with great attention to the finest detail. The brass bell at the front entrance is only a minute hint to what's ahead behind the raised stone wall of the yard. Beautiful stonework and wooden frames and shutters artistically painted in pale olive leaf color. The patio outside the house protected by the stone wall, has a concrete floor, leaving a small round area in the center which has planted flowers-the surrounding wall has fitted lighting so you can enjoy it at night or even entertain your company here in comfort and privacy. There is a large table and chairs, as well as an outdoor grill to accommodate both owners and their guests here and plenty of space to add your choice of pots and plants, or maybe a swing. This is also a safe place for your pets and kids to play.
As we enter the building you can't help but notice the beautiful entrance and the tasteful decorations in the hallway. To the left, there is a laundry room complete with washing machine, shelves and a good sized deep freezer. Downstairs one also finds the master bedroom with a beautiful double bed and fitted closet as well as the secondary smaller but equally tasteful double bedroom equipped with an open closet.
The bathroom is large and luxurious sporting a lovely mirror and sink, and a gorgeous shower room that may easily accommodate two persons at once with added spa functions, surrounded by glass walls and -last but not least- a large closet space for everything from towels to cosmetics.
From the hallway we take the stunning staircase that is a combination of the original antique wooden frame renovated with beautiful steps to end up in the upper floor that is simply breathtaking. This area which hosts both the open kitchen and the living room, on either side of the staircase, is the most impressive feature around the house with simply nothing to be desired. The kitchen-perfect-ergonomically, aesthetically and fully equipped, including but not limited to, a counter top fridge in the middle of the kitchen and an assortment of top quality cabinets-organized perfectly for cooking, storage and garbage disposal- counters and appliances such as double toaster, coffeemaker, dishwasher, gas cooker and oven, complete with dishes, pots, pans and silverware. Here again we notice elegant details such as an old style telephone, while dimmer knobs allow for atmospheric lighting. Here the decor is most eclectic, as well.
Next to the kitchen is the cozy guestroom which could also turn easily into your study or crafts room.
The wooden roof is visible and very well constructed offering unique style and exquisite light and ventilation, as well as, a sense of security and leisurely comfort. The living room opens to a nice veranda which has a table and chairs.
Everything is clean, brand new, well-kept and thoughtfully placed or chosen in this house. The house is equipped with everything from appliances, beddings, covers, towels and linen as well as various practical items of daily domestic usage such as flashlights and tools and wonderful decorative items as well. There is also a nice selection of books and other items that will make you feel at home even before opening your suitcases or adding your personal touch.
All rooms have windows, even the bathroom, which allows for excellent ventilation and natural light in the morning, as well as, adding to the general ambience and positive aura of this place. The traditional stone walls allow for good insulation and regulate ideal temperatures during all seasons. Air-conditioning units are installed throughout the house but there are also floor fans available. In addition, mosquito nets are installed throughout the house. The fuse box situated outside the bathroom, has clear labels to help you identify the corresponding switches.
The last thing you will probably notice at the yard wall on your way out of this gorgeous home is a thoughtfully placed opening that doubles as a cat door.
Physical Condition :
Excellent
Phone Landline :
Connected
Furnished :
Fully Furnished
Living Room
Built-In Storage
Patio / Terrace :
Uncovered
Veranda / Porch :
Covered
Outdoor Kitchen
Fenced Plot
Washing Machine
Cooker
Fridge
Solar Water Heating
Longitude :
E25° 55' 57.7''
Latitude :
N39° 10' 3.5''
Listing ID :

1122

Bedrooms :

3

Bathrooms :

1

Building size :

140 m²