KAM0040 House and land for sale
260 m² -
Kampos Eressos, Lesvos Island 81105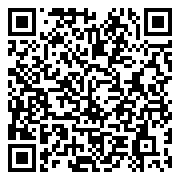 Property Description
In the special area of Kampos, which is decorated by the green beauty of nature, lies this hidden gem of a house.
Entering the house already, you can see the good work that was done building it by the sculptures on the outer doors.
The main building consists of a main house and 2 independent small guest-houses. The main house has 3 doors, 1 main and 2 doors on the sides which offer better utility. Also it has 3 magnificent terraces that each offers a different majestic view of the green of Kampos.
The 1st floor of the main house consists of one large kitchen, 1 small but compact storage room and 1 main room living /sitting /dinning area that could make any large villa of the area very jealous.
The 2nd floor consists of 1 large bathroom with a shower and 2 bedrooms. All windowed perfectly so that the light of the sun and that alone is enough to make them shine. Also the 2nd floor hallway leads to one of the terraces, which is a greater height than the other 2 and can make a cap of afternoon beverage more enjoyable.
The terrace at the front of the house connects it with the 2 quest houses. Each guest house has its own bedroom, bathroom, wardrobe etc again with big windows in order to take full advantage of the sun.
Lastly the terrace on the back makes a perfect place to have lunch in the nature and enjoy the beautiful flavors and aromas of it. The house all over has small details that make it even more beautiful, like the small fountain on the front, the outside shower that can be used to wash of the salt (which is not as far as it seems, it can be seen from the building) and also the built-in barbeque in the front terrace.
Last but not least, there is a fully equipped garage that fits 2 large vehicles or so. And of course it has its own small olive-garden, the whole land has olive trees planted and can provide other kinds of vegetation.
Finally, from an investment point of view, the house is stone built, which means is it warmer in the winter and not too hot the summer, saving money from petrol and electricity. Also, stone houses are built to last with a little need of reservation each year opposing to other conventional houses.
Overall, this house is a terrific choice. It provides space, comfort, beauty and peace while being in an excellent structure. Ideal for a summer cottage, main residence or a rental villa (since the meditation center is nearby) .
Property Type :
House and Land
Physical Condition :
Very Good
Phone Landline :
Connected
Furnished :
Fully Furnished
Living Room
Built-In Storage
Patio / Terrace
Courtyard
Garden
Fenced Plot
Parking
Washing Machine
Cooker
Fridge
Solar Water Heating
City / Town :
Kampos Eressos
Longitude :
E25° 56' 36.1''
Listing ID :

1107

Bedrooms :

5

Bathrooms :

3

Building size :

260 m²