VAT0100 House for sale
110.51 m² -
Vatoussa, Lesvos Island 81103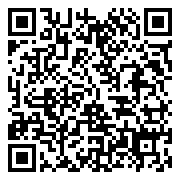 Property Description
If you're looking for a traditional Greek village which oozes charm and character, Vatoussa should be high on your list. Cobbled streets, Byzantine relics, museums, traditional shops and tavernas are just some of the reasons this village has protected status.
The house on offer here sits high on one of Vatoussas' many hills ensuring spectacular views down to the lush and verdant valley below. Simply put, this is a little gem of a place where time has stood still and the pace of life is gentle beyond words.
This 2 bedroomed, traditional, well built stone house is solid and ready to move in to but in truth, renovation throughout would improve the property no end. It's a developers dream.
PROPERTY DETAILS:
Large open-plan living, dining and kitchen area. The potential here is big. The use of space could be vastly improved and there are lots of options. The flooring is well tiled and it is a light space. In the kitchen there's plenty of storage but again, space hasn't been maximised. There is heating throughout the property and double glazing. Keeping the house warm in winter will not be a problem.
Bathroom with WC, shower and sink. Tiled. Again modernising would be beneficial but not essential. Two bedrooms, light with wooden flooring. Fitted wardrobes offer plenty of space. Really lovely views. Traditional shutters adorn this property. A roof terrace with cast iron railings offers a perfect place for dining, entertaining or simply relaxing. There are quite simply magnificent views.
There's a courtyard to the lower level of the house giving a much needed shaded and highly practical outdoor living space. To the side of the property is a good, dry storage space.
PROPERTY FEATURES:
* Magnificent location
* Village has protected status
* Large, open-plan layout
* Lots of potential to develop
* Spectacular views from upper terrace
* Courtyard
* Traditional stone build
* Plenty of storage
* Heating and double glazing
Physical Condition :
Good
Phone Landline :
Connected
Building size :
110.51 m²
Furnished :
Fully Furnished
Living Room
Built-In Storage
Outdoor Storage :
Utility Room
Courtyard
Heating :
Central Heating
Longitude :
E26° 3' 1.7''
Latitude :
N39° 13' 32.6''
Listing ID :

1098

Bedrooms :

2

Bathrooms :

1

Building size :

110.51 m²